Offering Video and Telephone Counseling
Kimberly R. Duff MS,LPC,CR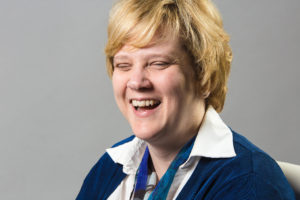 Kimberly specializes in rehabilitation counseling.
Her counseling style takes into consideration the medical and psychological aspects of disabilities. Additionally, Rehabilitation Counseling also addresses vocational rehabilitation and considerations for return to work for individuals with a psychological or physical disability.
Rehabilitation video counseling is effective for persons with depression, anxiety, ADHD, issues of family reunification, mental illness, and persons with anger management issues.
Additionally, Kimberly has several graduate courses in Christian counseling through Ridgemont University (Formerly known as Psychological Studies Institute). Moreover, she is able to assist individuals by integrating Christianity into rehabilitation counseling and therapy.
Kimberly uses eclectic methods that include;
person-centered therapy
solution focused brief therapy
cognitive behavioral therapy
reality therapy
and principles of behavioral reinforcement to assist individuals in formulating their goals and working towards completion of these goals
Kimberly works with adults and children.
___
At the age of 12 I was diagnosed with a "terminal" brain tumor. After 5 brain surgeries, 2 rounds of radiation and 1 round of chemo, I became totally blind at the age of 16 as the result of the cancer and treatments. As a result, I went to school to become a counselor working with persons with disabilities and chronic illness.
Above all, I desire to help others overcome their challenges through my counseling practice. Therefore, in my counseling practice, I work with both children and adults to teach resilience and coping strategies to tackle life's challenges. My presence in the counseling room promotes a sense of resilience and a "no excuses" dynamic that promotes growth and a sense of empowerment in each client I counsel.
I provide face-to-face, online video, and telephone-based therapy. It is my privilege to work with adults and children on issues including anxiety and depression, anger management, PTSD and other mental illnesses. In conclusion, as a cancer survivor, I am able to relate to persons with pain, anxiety or illness. Are you home-bound ? Ask about online and telephonic and video therapy.
For more information connect with me here
Learn more about rehabilitation as a counseling specialty here